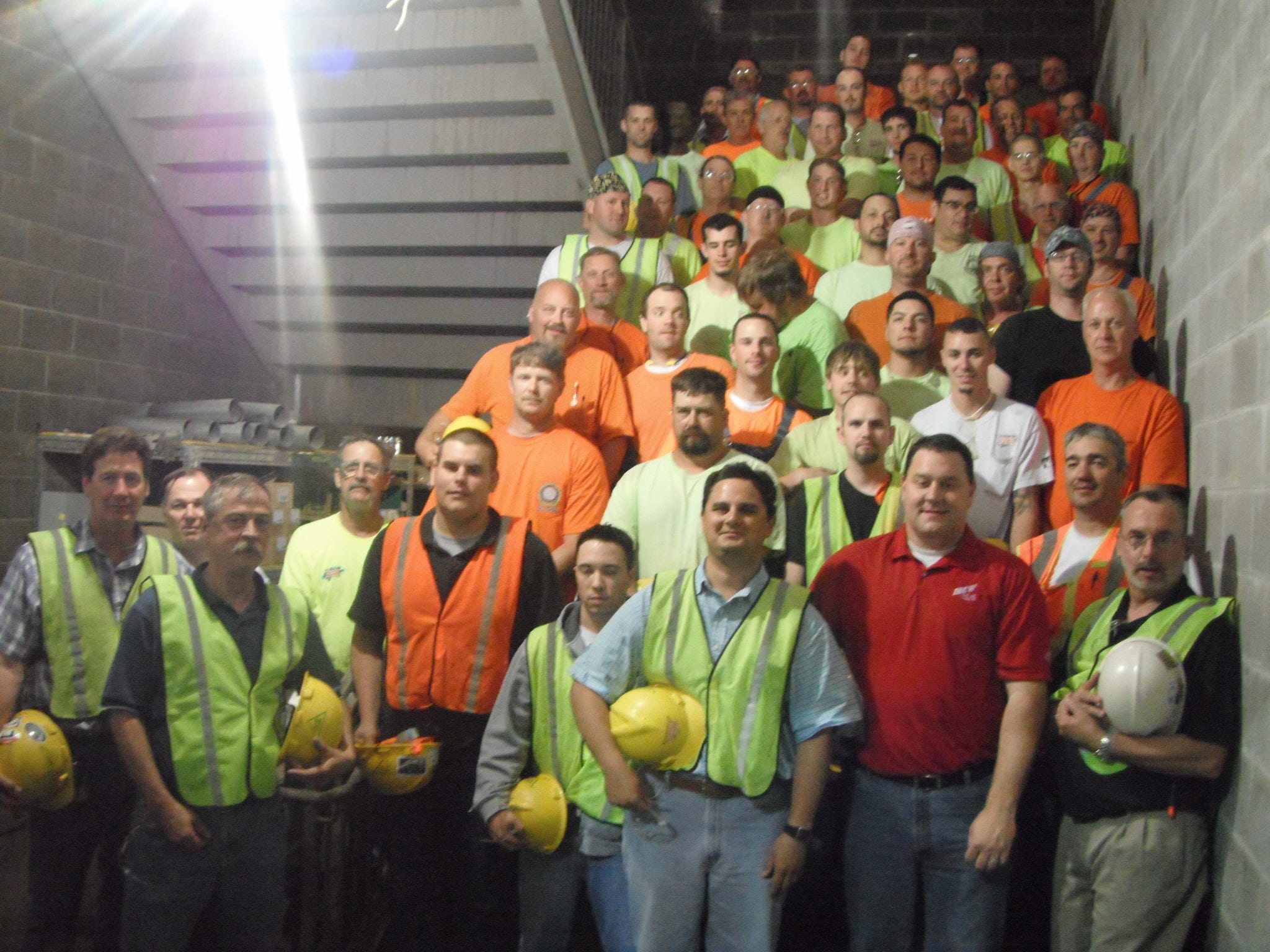 What we do
The mission of the Southwestern Idaho Electrical JATC is to educate the members of the International Brotherhood of Electrical Workers and the National Electrical Contractors Association; insuring and providing the Electrical Construction Industry with the most highly trained and highly skilled workforce possible.
The National Electrical Contractors Association (NECA) and the International Brotherhood of Electrical Workers (IBEW) jointly sponsor apprenticeship training programs that offer you the opportunity to earn wages and benefits and while you learn, the skills needed for a trade that can be both challenging and rewarding. You literally Earn-While-You-Learn. As an apprentice, you will have the chance to use your mind, as well as your physical skills, to complete work in a variety of settings with the constant opportunity to learn something new.
The education I received as an apprentice at the Southwest Idaho Electrical Training Center was top notch and propelled me to a varied and fulfilling career. Union Apprenticeships set the gold standard for training and prepare you to be the highest skilled, most respected, best paid workers in the electrical industry.
The SW Idaho JATC is where I get my electrical training from.  Their instructors provide me with the best education that money can't buy and combine that with the on the job training has helped me become the best electrician I can be.  Thank you SW Idaho JATC.
The Southwest Idaho Electrical JATC offers the very best overall training for apprentice electricians and will provide the next generation of qualified skilled tradesmen.
We work closely with the SWIJATC. They are a key part of our success and very important to the electrical industry.
Sample wages and benefits based of Journeyman rate of $34.90 hr.
| | | | | |
| --- | --- | --- | --- | --- |
| % of | Minimum | Wage | Employer | Total |
| Journeyman | OJT | Benefits | Paid | Wage |
| Rate | Hours | Hourly | Benefits | Package |
| 1st Term (49%) | 0-1000 | $17.10 hr | $9.91  hr | $27.01 hr |
| 2nd Term (54%) | 1001-2000 | $18.85 hr | $10.05 hr | $28.90 hr |
| 3rd Term (59%) | 2001-3500 | $20.59 hr | $13.71 hr | $34.30 hr |
| 4th Term (64%) | 3501-5000 | $22.34 hr | $14.14 hr | $36.48 hr |
| 5th Term (74%) | 5001-6500 | $25.83 hr | $14.99 hr | $40.82 hr |
| 6th Term (84%) | 6501-8000 | $29.32 hr | $15.86 hr | $45.18 hr |
(*All figures are approximate and subject to change)