Applying for Apprenticeship
The National Electrical Contractors Association (NECA) and the International Brotherhood of Electrical Workers (IBEW) jointly sponsor apprenticeship training programs that offer you the opportunity to earn wages, benefits all while you learn the skills needed for a trade that is both challenging and rewarding.  As an apprentice, you will have the chance to use your mind, as well as your physical skills, to complete work in a variety of settings with the constant opportunity to learn something new.
The Idaho Chapter of the National Electrical Contractors Association (NECA) and the International Brotherhood of Electrical Workers (IBEW) invites you to check out the opportunities available to you.
There are three primary specialties in electrical work: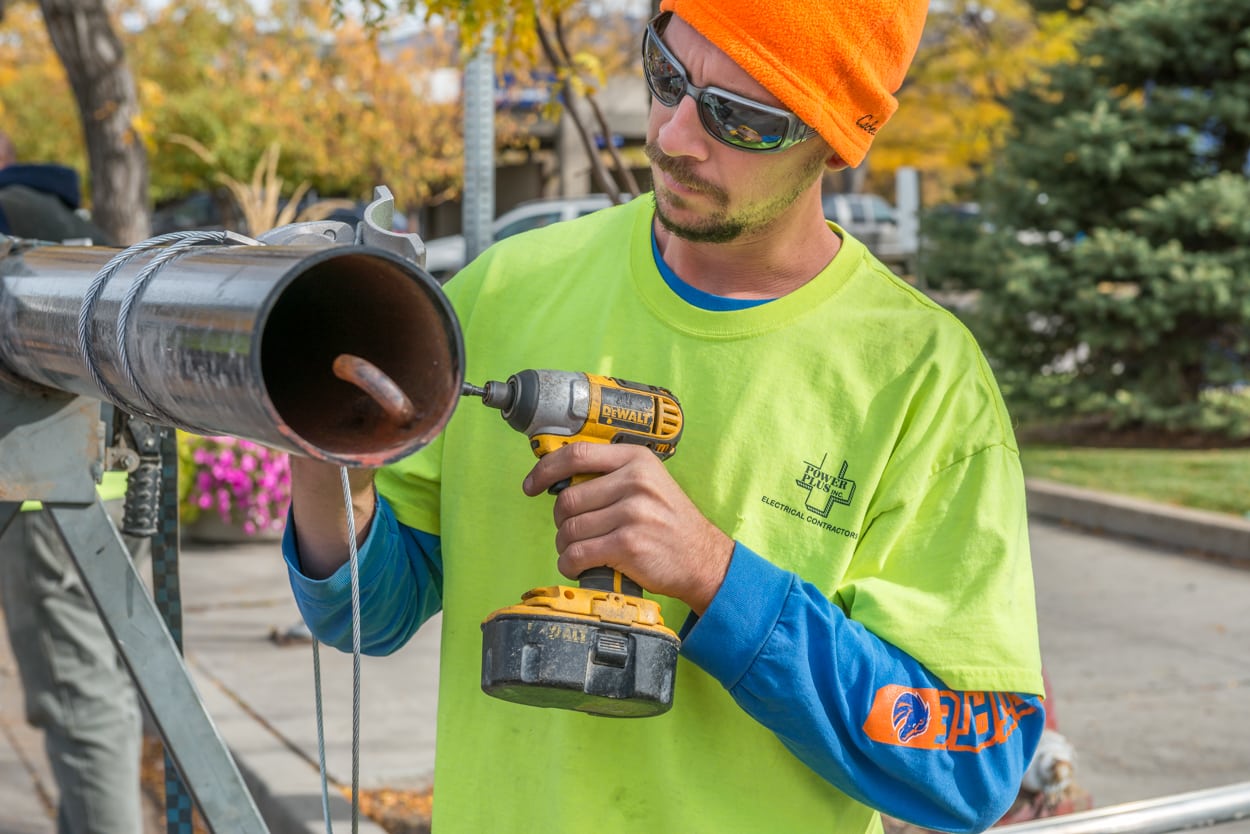 Industrial
primarily performs electrical construction work in commercial and industrial settings.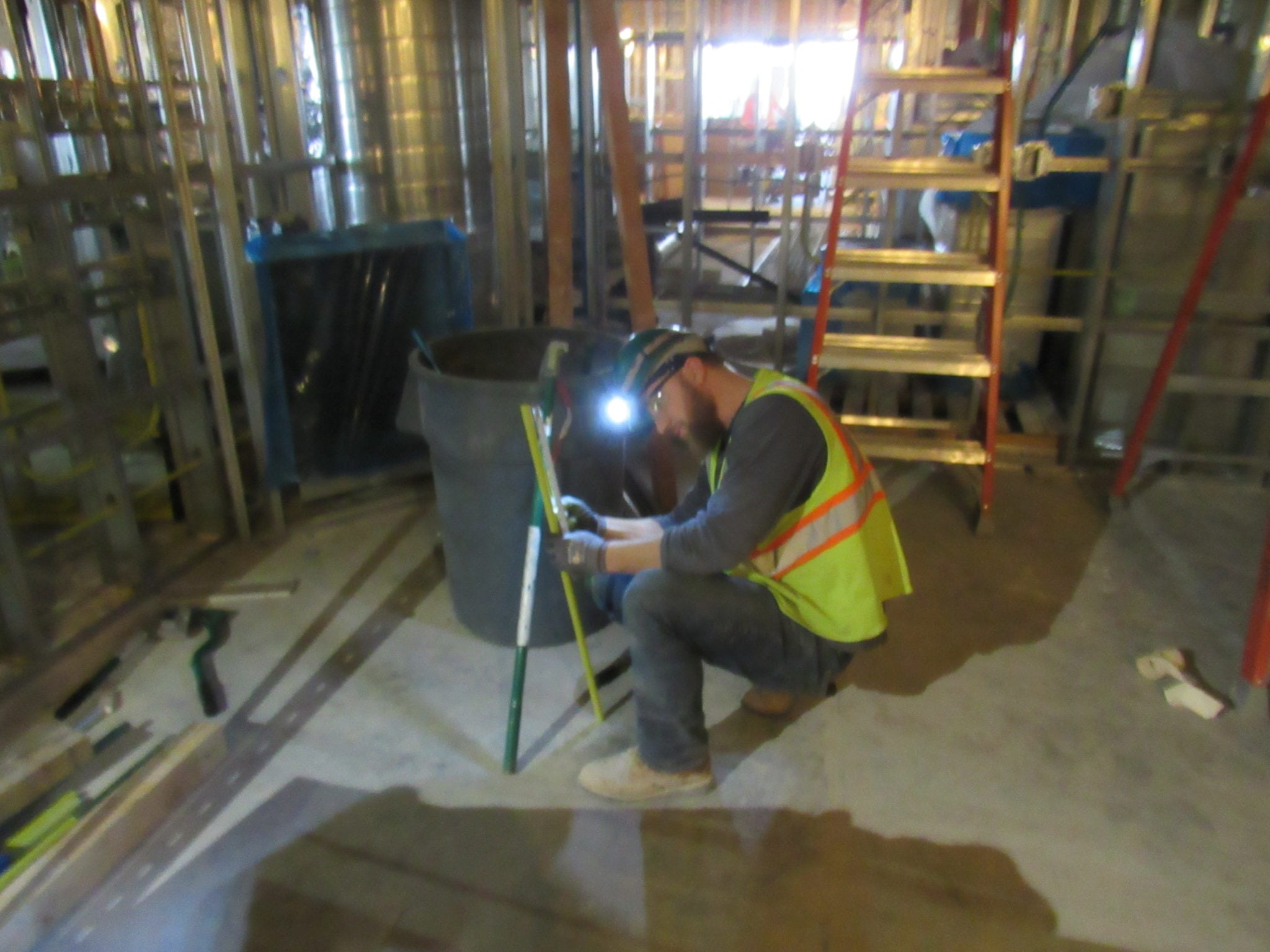 Commercial
primarily performs electrical work for transmission and distribution of electrical energy.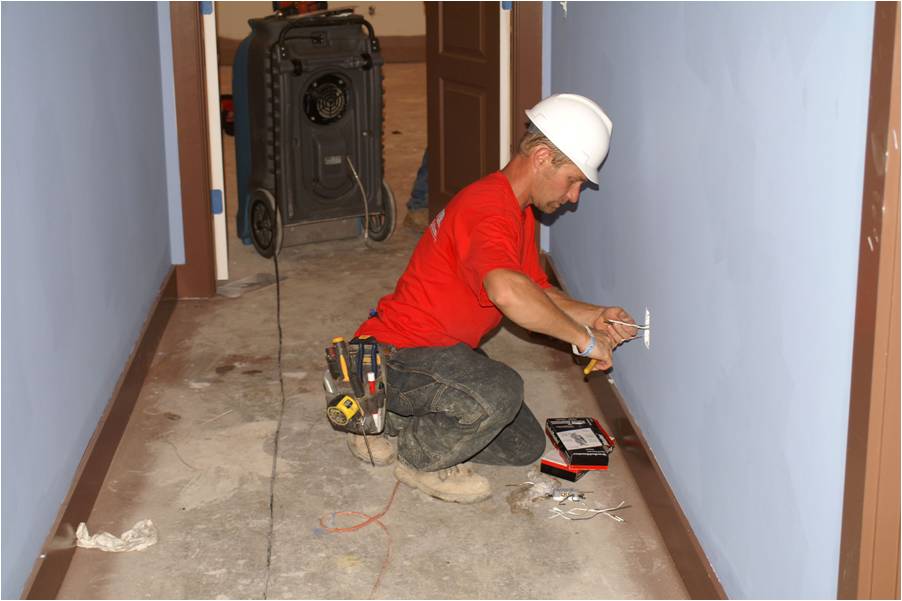 Residential
perform electrical construction work in residential settings.
Fill out your application here
Detailed Apprentice Information
Inside Wireman install conduit, electrical wiring, fixtures and electrical apparatus inside commercial buildings and in a multitude of industrial settings.
Major duties for Inside Wireman include:
Planning and initiating projects
Establishing temporary power during construction
Establishing grounding systems
Installing electrical service to buildings and other structures
Establishing power distribution within a project
Planning and installing raceway systems
Installing new wiring and repairing old wiring
Providing power and controls to motors, HVAC and other equipment
Installing receptacles, lighting systems, and fixtures
Troubleshooting and repairing electrical systems
Installing and repairing traffic signals, outdoor lighting and outdoor power feeders
Installing fire alarm systems
In performing these duties, Inside Wireman must use many different kinds of tools, ranging from simple one and two-handed tools (such as wire cutters, screwdrivers and cable-cutters) to power-assisted tools like electric drills and cable pullers. They occasionally operate heavy equipment such as trenchers and aerial lifts.
Over the course of the five year Inside Wiremen apprenticeship program, apprentices must acquire a wealth of technical knowledge. A recent job analysis identified 83 specific areas that are important for successful job performance. A few of the most important ones are knowledge of:
The National Electrical Code
How to work with energized circuits
Blueprints, including symbols used
Electrical schematic diagrams
State and Local electrical codes
First Aid
Hazardous materials
Specific job safety rules
Electrical work can be challenging, complex, physically demanding, and very rewarding. We have found that applicants who have not worked on construction projects, received training, or who do not have friends or relatives in the industry are often unfamiliar with the wide range of tasks electrical workers perform, or the skills needed today to be a successful electrical worker. The Electrical Training Alliance has prepared the following checklist to help prospective applicants measure their interest in day-to-day electrical work, and whether they will have the ability to succeed at the completion of their apprenticeship.
Thirty-five core abilities important for electrical workers are listed below. In a few cases, you might be unsure about your capability, especially if you have not worked with blueprints or technical documents. Consider your interest and capability based upon similar activities, such as automotive repair.
add, subtract, multiply and divide and use algebraic formulas
read complex technical documents written in English
develop alternative solutions to a problem and choose the best alternative
communicate in writing with others
read and understand graphs, charts and diagram
plan and organize tasks to meet deadlines
understand how an electrical or mechanical systems works
picture the way a construction project will appear before it is finished
be self-motivated, responsible, and dependable without close supervision
remain calm in an emergency situation
communicate orally with others in English
work smoothly with others as a team to complete a task
maintain good relations with others in a work setting
discriminate between colors
understand verbal instructions and warnings, given in English
hear warning signals
maintain balance and perform construction tasks while on a ladder
coordinate body movements when using tools or equipment
reach and stretch to position equipment and fixtures while maintaining balance
bend or twist the body into unusual positions while working
traverse irregular surfaces while maintaining balance
perform physical tasks all day without becoming overly tired
use hands to manipulate small wires and objects
work with both hands
operate two-handed power equipment
regularly lift objects weighing up to 50 pounds
on occasion, lift objects weighing over 50 pounds
carry objects weighing up to 50 pounds for short distances
apply muscular force quickly to objects and equipment
push, or pull, heavy objects into position
climb ladders and poles up to 25 feet in height
work at heights
work in extreme hot and cold temperature conditions
work in a noisy environment
work at depths, such as in trenches, man holes or deep vertical shafts
A particular employer might not require every one of these abilities for every electrical worker, and the importance of each ability may vary by the type of electrical job or employer, and the level of experience. Many electrical contractors are required by federal or state law to consider making reasonable accommodations for otherwise qualified employees with disabilities, and in some cases accommodations might be available. Our research has shown, however, that these abilities are significant on most job sites, and they are all usually needed in order to perform the essential functions of the job of an electrical worker. That is why all of these abilities, and others, are usually viewed by the Electrical Training Alliance as necessary to successful completion of any electrical apprenticeship program.
If you feel you have many of the listed abilities, you may be well-suited for electrical work. If you do not feel you have relatively few abilities, or were unsure about them, you should take steps to learn more about electrical work. The fact that you do not have or cannot acquire a particular ability does not prevent you from applying for the apprenticeship programs, but it could present a problem during your training and/or on the job. Some preparatory steps you can take include:
Look for books on electrical construction work in the library
Access the Electrical Training Alliance website at: www.electricaltrainingalliance.org. It provides detailed job descriptions for the three electrical work specialties and other relevant information.
Ask the Training Director at the IBEW/NECA training center in your area whether he or she could refer you to someone in the electrical industry who can answer any questions you have.
Learning more about the work done by electrical workers will help you determine how well suited you are for a career in electrical construction.
A Note to Those with Disabilities
We recognize and comply with our obligations under the Americans with Disabilities Act to not discriminate against qualified persons with disabilities.
If you are a person with a physical or mental impairment (including learning disabilities) that you believe may affect your ability to complete any aspect of the application process (including testing) and if you need an accommodation to ensure that the test battery accurately measure your skills and abilities, please notify the AJATC/JATC, as soon as possible, and no later than upon receipt of notification that you are scheduled to the NJATC test battery. Accommodation requests given on the test day cannot be addressed on that day. In most cases, you will need to provide:
documentation of your disability and
documentation of the need for a particular accommodation.
Your request will be considered promptly.
 here are a few costs you should consider such as:
Text Books
Various Hand Tools
Proper Clothes
Required Licenses
Apprentices are provided with good wages and benefits, which include
Health Insurance
Pension and Retirement Plans
Multi-Employer Labor Pool
No Tuition for Related Training
Guaranteed Consistent Wage Rates
Sample wages and benefits based of Journeyman rate of $38.00 per hr.
(*All figures are approximate and subject to change)
| | | | | |
| --- | --- | --- | --- | --- |
| % of | Minimum | Wage | Employer | Total |
| Journeyman | OJT | Benefits | Paid | Wage |
| Rate | Hours | Hourly | Benefits | Package |
| 1st Term (49%) | 0-1000 | $18.62 hr | $ 10.03 hr | $28.65 hr |
| 2nd Term (54%) | 1001-2000 | $20.52 hr | $10.17 hr | $30.69 hr |
| 3rd Term (59%) | 2001-3500 | $22.42 hr | $13.84 hr | $36.26 hr |
| 4th Term (64%) | 3501-5000 | $24.32 hr | $14.29 hr | $38.61 hr |
| 5th Term (74%) | 5001-6500 | $28.12 hr | $15.16 hr | $43.28 hr |
| 6th Term (84%) | 6501-8000 | $31.92 hr | $16.06 hr | $47.98 hr |
Below are listed the requirements that must be met in order to qualify for the application process:
Be a minimum of 18 years of age at the time of selection and indenture.
Show evidence of successful completion of one full year of high school algebra with a passing grade, or one post high school algebra course with a passing grade
Be at least a high school graduate or have a GED or lieu of a high school diploma or GED, have a two-year Associate Degree or higher. (Documentation of the above is required by official transcripts showing courses and grades from high school or college. Proof of diploma or GED must be presented in English. Non-English diplomas and/or transcripts must be translated and notarized with notary seal.
Provide an official transcript for high school and post high school education and training.
Show a valid driver's license
Complete the application process within 30 days.
Be drug free
The algebra and high school graduation requirements can be waived if:
Individuals who can verify (by providing undisputable documenting evidence) that they have worked a minimum of four-thousand (4,000) hours specifically in the electrical construction trade.
If you meet the basic requirements, you will be scheduled to take the Electrical Training Alliance apprenticeship test battery. The test consists of two (2) parts. If will take approximately two and one half hours to complete. The number of items and the amount of time allotted for each test are as follows:
Name of Test

Number of

Items

Number of

Minutes

Algebra and Functions
33
46
Reading and Comprehension
36
51
You will take a short break between the Algebra and Functions Test and the Reading Comprehension Test.
Approximately two to four weeks after you take the test battery you will be notified of the disposition of you application. If you have taken the test battery within the past six months, you may not take it again until six months have passed.  Please note willful attempts to violate this rule may result in permanent disqualification.
If you obtain a qualifying score on the test battery, you will be scheduled for an oral interview. You will be interviewed by a committee representing both NECA and the IBEW. Based on the interview (including a review of your qualifications), you will receive an overall ranking. As new positions become available in the apprenticeship program, names will be taken off the respective eligibility list for two (2) years. If you are not selected to begin an apprenticeship during that two-year period, you will need to reapply if you are still interested.